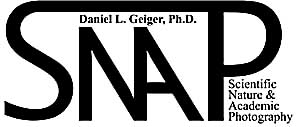 specializing in uncommon natural history and academic interest images:
terrestrial and marine invertebrates, plants, minor phyla, underwater, scanning electron microscopy
---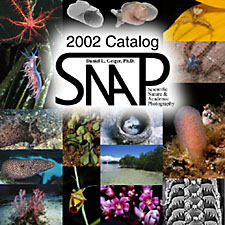 Catalog available on CD.
- > 4,000 thumbnail images.
- > 7,300 series.
- > 23,000 image.
- Searchable database, no additional software required, works like a pdf document, but is a data base applicaton (FileMaker 6 solution).
- Specify operating system:
Mac OS9 | Mac OSX [PC in prep.]
Guest book, Requests, Additional Information

List of species | List of higher taxa
---
Galleries selections of images from various groups.
Published images, clients. A selection of places where SNAP images have been published, for pure educational purposes, as well as commercially.